Church's mission feeding the homeless remains open as a cooling center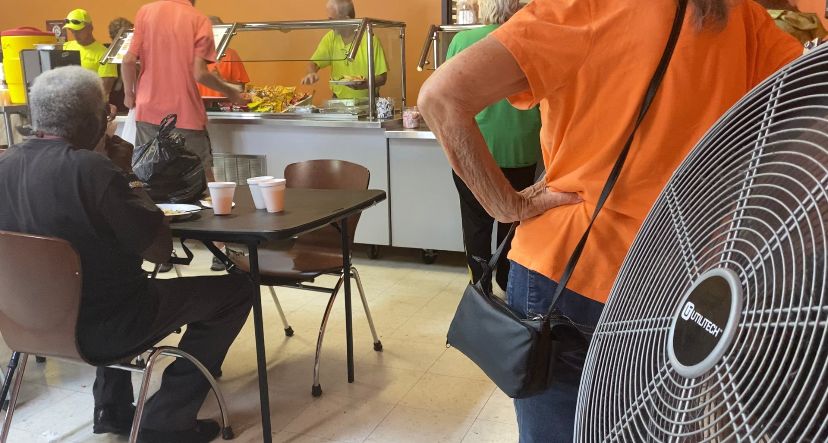 HAMILTON, Ohio — An area church mission that feeds the homeless remains open as a cooling center, despite the loss of cool air.
Annie Neal is almost in tears.
"Because I've been sick, and that's what pushed me," Neal said.
She volunteers at New Life Mission in Hamilton.
"I come here to help those in need and to show them that they have every right to the best of service," Neal said.
She serves her homemade pies to the homeless on a 90-degree day with no air conditioning in the building.
"I don't care what it takes, I'll do it," Neal said.
Pastor Felix Russo said they were losing food to feed because the freezer was also broken.
He said they weren't closing, though. Instead, he said they used a small refrigerator.
"We put it here or give it to the pantry as fast as we can," Russo said.
They also try to create their own fresh air. There are fans and windows installed inside and outside. Russo tried a temporary fix for the central air conditioner.
"We just run water over it to try to keep it from freezing so it keeps blowing cold air," Russo said.
This is why the church is trying to raise funds. Their goal is $60,000 for a new central air conditioner and freezer. Until then, the volunteers said they would make it work for people in need.
"Because it's about giving back and being a blessing in someone else's life," Neal said.
For more information about New Life Mission and its fundraising effort, Click here.