Hate crime bills supported; state lawmakers vote for bill after emotional testimony | State and regional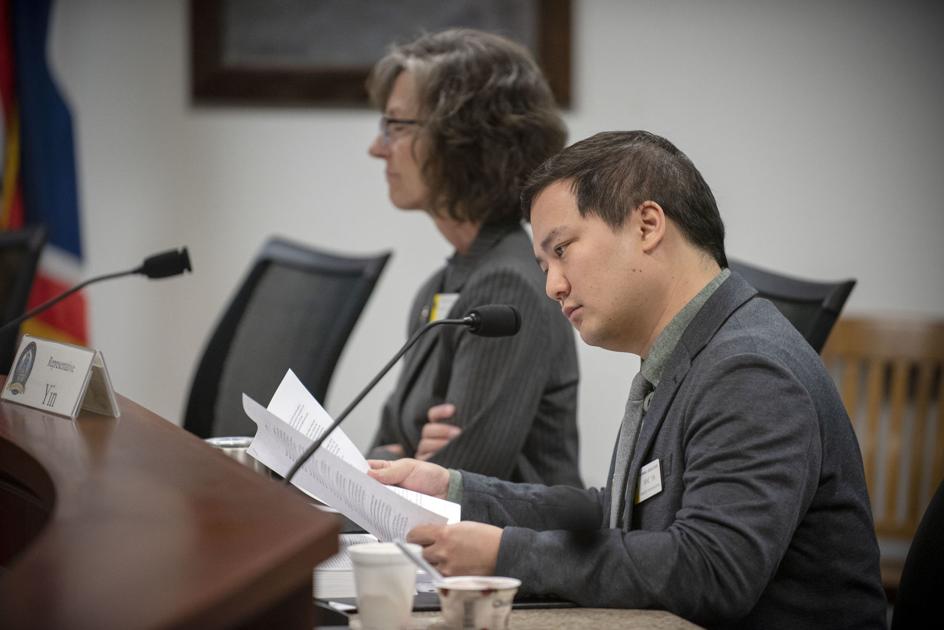 CASPER – State lawmakers voted on Tuesday to extend hate crime protection in Wyoming, after hearing passionate testimony from residents and heads of state who say tougher measures are needed to protect the groups vulnerable.
Based on restricted votes from the Joint Judicial Committee, the Legislative Services Office will draft two bills: one would require law enforcement to report hate crimes. The other would extend protections to more groups.
"I want a starting point to move forward," said Representative Mike Yin, D-Jackson.
The debate over hate crimes law included a crucial question: Does Wyoming already have a law in place? The answer depends on who you ask.
National groups like the Brennan Center for Justice do not classify Wyoming as having a hate crimes law, while Wyoming's American Civil Liberties Union (ACLU) maintains that the state has one.
"I think it's important to recognize that Wyoming has hate crime status," said Sabrina King, the ACLU campaign consultant in the state.
The King Law referred to is 6-9-102, which states that "No one shall be denied the right to life, liberty, the pursuit of happiness or the necessities of life on the grounds of race, color, sex, creed or national origin ".
Violating the law is a misdemeanor punishable by a maximum penalty of six months, a maximum fine of $ 750, or both.
The law does not require law enforcement to report hate crimes and does not protect all vulnerable populations, according to testimony gathered during Tuesday's hearing.
Rep. Pat Sweeney, R-Casper, who is not on the committee, has argued for a brand new hate crimes bill.
There was brief discussion of adopting this approach rather than amending the existing law, but this attempt was unsuccessful.
"It didn't go as well as I wanted it to," Sweeney said. "But we will continue to work."
There was also a plethora of public comments at Tuesday's meeting, mostly passionate and emotional.
Through tears, a mother told lawmakers about an experience she and her lesbian daughter had over the past week.
The woman said her daughter and a few other friends were surrounded by teenagers and called homophobic insults on Thursday. The woman eventually arrived and said the teenagers had turned violent.
The woman told the committee that the police who arrived at the scene "offered no protection to escort us to safety" and that the woman, her daughter and their friends were subsequently assaulted and robbed again by the same. group of people.
The woman said her daughter attempted suicide on Sunday and is now in hospital.
"She tried to kill herself because there are no protections for these children. They can't protect themselves, "she said. "We must do better, there must be laws that specifically respond to this. "
Others said there were economic reasons to seek new protections against hate crimes.
Dale Steenbergen, president and CEO of the Greater Cheyenne Chamber of Commerce, said he had heard that some companies did not want to move to Wyoming because it is believed the state has not at all hate crimes law.
"Businesses are more socially aware than ever before," Steenbergen said.
Rep. Dan Zwonitzer, R-Cheyenne, tried to push forward the motion for a brand new hate crimes bill by pointing out to his colleagues that Wyoming is failing because existing hate crime legislation does not. is not strong enough.
"I don't think the committee fully realizes how other Americans continue to view Wyoming, and by not having some sort of bias-motivated crime law, it continues that perception," he said. told the Star-Tribune after the meeting.
Amber Pollock, a member of Casper's city council and owner of a local business involved in LGBTQ issues, testified that members of Casper's LGBTQ community do not feel safe to live their lives to the fullest.
But when the Casper Star-Tribune spoke to her after the reunion, she set a hopeful tone.
"I am delighted to see that there are projects on several of the topics that were discussed today that will come back to the committee so that at least the conversation can continue," she said.