'KISS', religious activists and a Hitchcock marathon |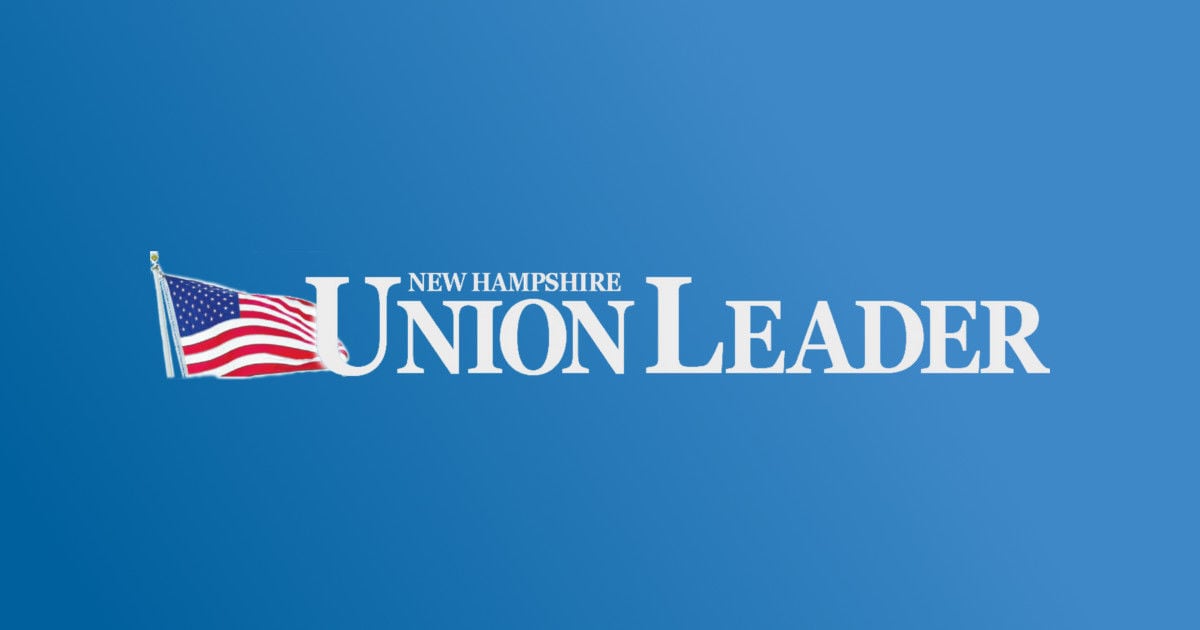 After having hooked its venerable "Biography" franchise to the extraordinary characters of professional wrestling, it is only natural that A&E presents "Biography: KISStory" (9pm Sunday, A&E, TV-14). The two-hour special offers a glimpse of the group's 50 years of existence and interviews founders Paul Stanley and Gene Simmons.
Much like wrestling, KISS presented the "shocking" as a predictable costumed performance, presented with disciplined attention to detail. Neither their rock brand nor their professional wrestling has much room for modesty or subtlety, so "KISStory" is billed as the story of "one of the most successful and influential bands of all time. ".
• One of the peculiarities of 1960s pop culture was the wild popularity of nuns. Debbie Reynolds was "The Singing Nun" and future Oscar winner Sally Field was "The Flying Nun". Rosalind Russell played the role of nun in "The Trouble With Angels". In 1963, the French nuns had a No. 1 pop hit with "Dominique", and in 1965 the world fell in love with Julie Andrews as a singing novitiate in "The Sound of Music".
The period that saw this boom in nuns coincided with changes in Catholicism that opened up many orders to the outside world, ending a cloistered life for some. Such changes were reflected in the cult 1969 film "Change of Habit", starring Mary Tyler Moore as an activist nun and Elvis Presley (in her last scripted role) as a clinical doctor unaware that the woman for which he fell in love with is a sister from the street. clothing.
2021 documentary "Rebel Hearts" chronicles the activism of the Sisters of the Immaculate Heart of Mary, an Los Angeles-based order that challenged a conservative cardinal and ecclesiastical hierarchy in the 1960s to take a more active stand for social justice . The sisters paraded in Selma in 1965 and have been active ever since, redefining their order's relationship with an organization that exemplifies everything but the word "patriarchy." Film in preparation, "Rebel" includes interviews conducted over several decades. Directed by Pedro Kos, "Rebel Hearts" debuted in theaters Friday and airs on Discovery + from Sunday.
• TCM spends the weekend with a 48-hour marathon tribute to Alfred Hitchcock's films, starting with the 1936 thriller "Sabotage" (6 p.m. Saturday, TV-PG) and ending with the shock of 1972 " Frenzy "(3:45 am Monday, TV-MA).
Before the advent of the "author" theory advanced by French critic turned filmmaker François Truffaut and others, few moviegoers focused on the director of a film or knew his name. Ask an occasional cinephile in 1959 to name a director and they might only know Cecil B. DeMille, who had directed films like "The Ten Commandments" since the silent era, and Alfred Hitchcock, the "Master of suspense ".
Unlike other directors of this era, Hitchcock had his own television show, the thriller anthology showcase "Alfred Hitchcock Presents", which allowed him to tell stories in a quick and economical way. In 1960, he moved away radically from lush technicolor epics like "Vertigo" (5:45 pm Saturday, TV-PG) and "North By Northwest" (3:15 pm Saturday, TV-PG). Inspired by his television work, he directed the inexpensive black and white thriller "Psycho" (8 p.m. Sunday, TV-PG), a film that redefined Hollywood horror.
The marathon offers two chances to catch the 1943 thriller "Shadow of a Doubt" (12:15 am Saturday / Sunday early and 10 am Sunday, TV-PG), about a naive girl (Teresa Wright) who finds out that her beloved uncle ( Joseph Cotten) is a serial killer. Hitchcock said that of all his films, "Shadow" was his favorite.
For decades, "best of" surveys have named Orson Welles' "Citizen Kane" as the best film ever made. A 2012 survey shocked the film world by naming Hitchcock's 1958 thriller "Vertigo" as the best film ever produced. But is this the best movie ever made by Hitchcock? Viewers have a whole weekend to make up their minds.
• Two detectives (Denzel Washington and Rami Malek) focus on a loner (Jared Leto) after a series of murders in the 1990s in the 2021 thriller "The Little Things" (8 p.m. Saturday, HBO). The film had a limited theatrical release before it aired on HBO Max. The cast includes Natalie Morales ("White Collar"), who recently directed the 2021 comedy "Plan B", which airs on Hulu.
The highlights of Saturday
• Check local listings for regional Major League Baseball action (7 p.m., Fox).
• A 19th century fur trapper (Leonardo DiCaprio) tracks down the man (Tom Hardy) who left his son for dead in the period adventure "The Revenant" (7:35 pm, FXM, TV-MA).
• Car race (8 p.m., CBS).
• Idaho couple are suspected after two teenage boys go missing in the 2021 shocker "Doomsday Mom: The Lori Vallow Story" (8 p.m., Lifetime, TV-14).
• A challenge in Swift makes a harsh winter even more difficult on "Meerkat Manor: Rise of the Dynasty" (8 pm, BBC America).
• The US Olympic Trials (9:00 p.m., NBC) include the track and field finals.
• "When Nature Calls with Helen Mirren" (9 pm, ABC, r, TV-PG) features humorous animal clips.
• An attractive developer tries to buy a beachfront property but finds love instead in the 2021 romance "Sand Dollar Cove" (9 p.m., Hallmark, TV-G).
• A surgeon's lifestyle catches up with him in "The Good Doctor" (10 p.m., ABC, r, TV-14).
Sunday highlights
• Scheduled on "60 Minutes" (7 pm, CBS): strange symptoms attributed to "sonic" attacks; an interview with James Corden; Benjamin Ferencz, the last surviving Nuremberg prosecutor.
• Dodgers host Cubs in MLB action (7pm, ESPN).
• The US Olympic Trials (NBC) include the Track and Field Finals (7:00 p.m.) and the Women's Gymnastics Finals (8:30 p.m.).
• A woman worries about her radicalized husband in "The Equalizer" (8 p.m., CBS, r, TV-14).
• Boxing (8 p.m., Fox, TV-14).
• After airing on AMC +, the supernatural romance "A Discovery of Witches" (8 p.m., AMC, TV-14) is now appearing on old-fashioned cable.
• Sessions continue on "In Treatment" (9 p.m. and 9:30 p.m., HBO, TV-MA).
• The Grand Tour ends with the finale of "We" on "Masterpiece" (9:00 PM, PBS, TV-14, check local listings).
• The woes of the roommates on "Flatbush Misdemeanors" (10:30 pm, Showtime, TV-MA).
Cult choice
• Convicted of a bank robbery they did not commit, two saps (Gene Wilder and Richard Pryor) adapt to life in the penitentiary in the hugely popular 1980 comedy "Stir Crazy" (9 p.m. Saturday, Starz Again).
Saturday series
Peyton Manning hosts "College Bowl" (8pm, NBC, r, TV-PG) … "America's Funniest Home Videos" (8pm, ABC, r, TV-PG) … "48 hours" (10 p.m.), CBS, r).
Sunday series
"Celebrity Family Feud" (8:00 PM, ABC, TV-14) … Go out west on "DC's Legends of Tomorrow" (8:00 PM, CW, TV-PG) … Russian assets on "NCIS : Los Angeles "(9 p.m., CBS, r, TV-14) …" The Chase "(9 p.m., ABC, TV-PG) … Ryan has doubts about the season finale of" Batwoman "(9 p.m., CW , TV) -14) … Territory war results in a bomb attack on "NCIS: New Orleans" (10 p.m., CBS, r, TV-14) … "To Tell the Truth" (10 p.m. , ABC, TV-PG).